CAST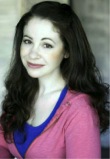 Juliette Angeli - Karen
Juliette is an actor, musician, and aspiring crazy cat lady. She is the lead singer of the electro swing band Red Light District, a founding member of the commedia dell'Arte troupe Studio Zanni, and can levitate objects with the power of her mind. (One of those three things is a lie.) For more info, visit Red Light District: https://www.facebook.com/rldband and Studio Zanni: http://studiozanni.net
---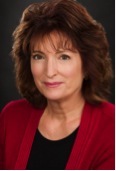 Belinda Howell - Doctor/Mom Understudy
Earlier this year, Belinda portrayed five different characters in the emotionally-charged production of A Woman Called Truth at The Complex Hollywood. She recently played a high-strung Manhattan therapist in Woody Allen's Central Park West at Little Fish Theatre. She performed in The Other Theatre Company's production of Brecht on Brecht at the Atwater Playhouse, which was selected by Broadway World as "Best of LA Theatre 2013" in Drama and Ensemble categories. Other favorite roles have included: Betty Meeks in The Foreigner, Eulalie Mackecknie Shinn in The Music Man at the San Gabriel Civic and Alex Theatres, and Helen, the well-intentioned social worker who is buried alive in Problem Child/Suburban Motel. Originally from Los Angeles, Belinda has lived on both West and East Coasts, and co-founded a theatre group on each: The Theatre of Light and Shadow: a Company of Women in New Haven, Connecticut; and The Stepping Stone Players, an award-winning theatre group in Glendale, California. Belinda received her MFA in Acting from California Institute of the Arts (CalArts). She is in the Equity Membership Candidate program.

---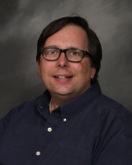 *Kyle Kulish - Goby Richards
*Kyle Kulish has been acting before he could talk. That is why he now believes a mime is a terrible thing to waste. And a waist is a terrible thing to mind. Mr. Kulish is pleased to be working with director Jim Blanchette again. Favorite stage roles include playing Pseudolus in A Funny Thing Happened on the Way to the Forum, Melvin P. Thorpe in The Best Little Whorehouse in Texas, Saunders in Lend Me a Tenor, Pvt. Mason in Journey's End, Dr. Watson in The Hound of the Baskervilles and Ira Stone in Neil Simon's Laughter on the 23rd Floor. He has been regularly seen on The Tonight Show with Jay Leno, Conan O'Brien, and has also appeared on Gilmore Girls, Firefly, and The Bold and the Beautiful. He was one of the "bold." Film work includes Woody Allen's Celebrity, and the movie El Cortez with Lou Diamond Phillips. A proud member of SAG-AFTRA and Actor's Equity, Mr. Kulish is seeking representation. Other favorite roles include: Horace Vandergelder in Hello Dolly!, Lazar Wolf in Fiddler on the Roof, and a nice cinnamon raisin.

---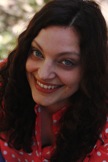 Heather Lake - Barbara
Heather hails from the small town of Gwinn Michigan. She studied at the American Musical and Dramatic Academy in New York. Some of her favorite roles she's had the opportunity to play are in Notre Dame de Paris (Esmeralda), Brigadoon (Fiona), Songs for a New World (Woman 2), and Little Shop Of Horrors (Audrey). Most recently, you would've also seen her in The Best of Albuquerque Fringe 2025, Bronies, 25 plays per hour, Tartuffe (Dorine), and [Title of Show]. She's also performed in Play Time, The Spidey Project (Electro), Julius Caesar (Caska and Messala), and Tales of an Unsettled City. If ever you're in need of a lady to do some pigeon coos, Chewbacca noises, or bake you a delicious treat whilst singing you a song, Heather's your girl. Seeking representation.

---

Rachel Manna - Joanna
Rachel Manna is so excited and thankful to be performing as Joanna in this original production with Write Act Repertory! She attended The University of Washington in Seattle where she received her BA in Drama Performance. She looks forward to whatever the future holds! A huge thank you to her friends and family for all of the love and support!


---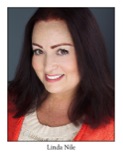 Linda Nile - Mom
Linda Nile, a New York, New Jersey Native began her career at 17 years old in the West Village of NYC. She studied voice with Maestro Carlo Menotti and acting with the late great Shirley Stoler. Once in Los Angeles, Linda began working with acting coach Salome Jens and honed her craft. She quickly got to work on shows like
Grey's Anatomy
and Lifetime TV, as well as, several independent films and features. She is also a proud member of the Whitefire Theatre and has performed in 4 rounds of original short original comedies by Emmy Award willing writers under the direction of Bryan Rasmussen and Jake O'Flaherty. Linda is thrilled to be part of the musical "Renewal" and to be working again with John Lant and everyone involved with in this production. Linda is a SAG/AFTRA member and is represented commercially and theatrically by Kathleen Schultz Associates. You can follow Linda on her website
www.lindanile.com
.
---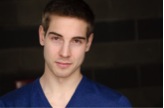 Sam Tank - Andre
Sam is originally from Minneapolis, Minnesota. He moved to LA last September from Chicago where he studied at The Theatre School at DePaul University. Credits include Aaron White in Letter's Home (Griffin Theatre Chicago), Tony in BROADSWORD by Marco Ramirez (DePaul University), and in The Best of Albuquerque Fringe 2025 in this year's Hollywood Fringe Festival.


---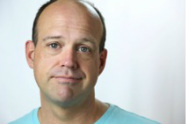 Wally White - Jake/Dad
Wally White is SAG-AFTRA member who is always in search of a good story to tell, whether as an actor, writer, singer, or producer. You can find him on Netflix in Exit Speed with Lea Thompson, and as the minister in the zombie/vampire buddy flick The Revenant. He is also roaming around YouTube in a Burger King commercial, where an alien turns him into Homer Simpson. While he has worked in a few soap opera production offices, he has appeared in front of the camera on As the World Turns, General Hospital, Guiding Light, One Life to Live, and The Young and the Restless. He also encourages you to pick up a paperback or eBook on Amazon of his novel, Christmas Travelers or his short story, My Bahamian Monkey Lives in the Kitchen.

---

Bobby McGlynn - Jake/Dad understudy
Performing 8/14 and 8/23 - Bobby studied film and music at Denison University. Originally from Greenwich, CT, he is an award-winning comedy writer and an Emmy-nominated photojournalist. Off-Broadway: Urinetown (Caldwell Cladwell). Favorite roles include: Thoroughly Modern Millie (Trevor Graydon), Willy Wonka (Mrs. Gloop), The Mikado (Pooh-Bah), Boy Gets Girl (Howard), 25th Annual Putnam County Spelling Bee (Vice Principal Douglas Panch). Bobby is a company member of Theatre Unleashed in North Hollywood and an actor, writer, director of photography and video editor for Panda City Comedy, a sketch and improv team. He has written dozens of produced plays, and is currently in post-production on a feature film, as well as developing a musical webseries, a sketch comedy TV pilot, and a post-apocalyptic mathematical strategy stage play.

---
*Appears courtesy of Actors Equity Association
---
CREATIVE/PRODUCTION
Angela Acuna (Backstage Manager)
Angela is a native Angeleno. She studied Literature and Latin American Studies at NAU in Flagstaff. She spends most of her time reading, studying and performing improv, and appeasing the whims of her persnickety rescued maltipoo. Despite her lifelong love of theater, she remained a spectator until this June when she stage managed Catherine for the 2015 Hollywood Fringe Festival. This is the second production she's been a part of and she is having a great time.


Krista Amigone (Additional Staging by)
Krista is storyteller of many mediums, originally from Buffalo. She hails from the William Esper Studio in New York, and before that Butler University, receiving her BFA in Dance Performance, magna cum laude. Before recently moving to LA, she produced and acted with the Collective NYC, and then went on to form Cart Before Horse Productions, producing for the stage Trifles, Hughie, and her own one act play Anna Abock, a top ten finalist in The Network NYC's One Act Festival in 2012. As a choreographer she has worked with Matt Walsh and Matt Besser of the Upright Citizens Brigade, Highlands Playhouse, and NJIT amongst others. Recently she directed for the stage, Catherine for Ray Burley Productions, here in the Los Angeles Fringe. She thanks to her husband and kid for all their magic. Equity & SAG/AFTRA.


Michael Antin (Book, Lyrics, & Music)
Michael returned to his musical background, after retiring from practicing tax law in April, 2008. His piano teacher, Howard Richman, motivated him to compose and write lyrics. These efforts resulted in the musical comedies: Answer the Call, followed by Butterfly and Sophia, which musicals played in Los Angeles and New York to rave reviews. His musical career began at a very young age, conducting (as student conductor) an orchestra before getting to high school, played 5 instruments, then sang with Rodger Wagner at UCLA, and was admitted into Sinfonia, the Music Honorary Fraternity (the only non-music major ever so admitted). How wonderful it is to see the Los Angeles talented cast and crew bring Renewal to the Stage. It is hard to believe that the wonderful New York run of this show has been exceeded in Los Angeles. And I thought practicing tax law was the Cat's Meow. As he has repeated many times before, "Following one's passion, especially in the arts, is so overwhelmingly satisfying – making retirement pretty busy and certainly entertaining." No rest for the wicked. Thanks to all who got this production its legs.


Jim Blanchette (Director/Dramaturg)
Although primarily working as an actor for the last thirty years, Jim Blanchette enjoys tackling new works as a stage director. Jim gladly returns to the director's chair for the Los Angeles-premiere of Renewal. Jim has had the privilege of shepherding Sarah Bewley's critically acclaimed play Power in the Blood twice. He helmed the world premiere of Power as a critically acclaimed hit for the award winning Alliance Repertory Company in 2005, featuring a predominantly white cast, as well as the 2011 version for Tracy Littlejohn and Pocketful Productions, featuring an African-American cast. Jim also helmed Three Small People in Very Big Shoes, part of an evening of one-acts for the newly formed Theatre Unleashed opening in June 2008. No stranger to new works, Jim directed the critically acclaimed world-premiere of The Devil's Bride at the Write Act Repertory Theatre in 2005, and its subsequent remount in 2006. Also in 2006, he directed the one-act play The Table of the Heart as part of the event celebrating the works of Joan Kessler. Jim directed Martini Shots at the Matrix Theatre in 2002, as well as An Evening for the Dear Departed at the Jewel Box Theatre Center. Also at the JBTC, Jim was the co-director of The Last Laugh, the story of the infamous trial of Fatty Arbuckle. Other directing credits include an original version of Peter Pan that he co-wrote with John Lant at the Melodrama in Bakersfield, The Magic Flute at his alma mater, South Dakota State University and touring productions of You're a Good Man, Charlie Brown. Jim also wrote, directed and musical directed Capers at SDSU, a campus variety show with a cast of over 100 singers, dancers and actors. Jim has directed for other media as well, having directed the entire web series "Misadventures in Matchmaking" and the trailer for the series "Stuff," as well as several short films including the festival entries, Disposal and D8ting. Jim currently coaches at The Garage, offering affordable acting craft training in The Mechanics of Believability, the tried and true acting techniques of Lieux Dressler. Jim has acted as dramaturg on over a dozen productions that have gone on to garner accolades and lengthy runs. He has offered his services to several theatre companies and established writers and is happy to lend his support to this production. Jim's own writing credits include The Grass Was Never Greener, which premiered in New York in 2010 to audience raves, as well as the award winning play Happy Hour, a black comedy, which had its Los Angeles premiere December 11, 2006 at Write Act. As well as the afore-mentioned Peter Pan, Jim wrote the book, the lyrics and co-wrote the music for a full-length musical version of Rumplestiltskin, which enjoyed a successful run with the Papai Players in Chicago.


Rob Bowers (Musical Director/New Arrangements)
Rob has been MD, Director, Staging-Master, Playwright, Composer/Lyricist, Arranger and/or Accompanist for well over 100 theatre pieces, including, among many others, Pippin, Tintypes (DramaLogue Award), The Apple Tree; John Brown's Body; Rodgers With Hart; ...Charlie Brown; Hair; The Velveteen Rabbit and his own musicals: Peer; Bite Me!;Side-ShowRag; (a pre-Disney) Beauty and the Beast; and Faugh! LaLaLaLa! He's an actor, too. He helped create (and hosts) Lori Donato's Sunday Jam, a freewheeling twice-monthly event at Oil Can Harry's; he also devised and directed Lori and the Boys, her hit cabertainment. Since 1974, his Rock Salt Company has presented thousands of mini-musicals in schools and Family-market venues. As an inventive and effective Teaching Artist, he was awarded the Professional Artists in Schools Award for Lifetime Achievement. A Cabaret Entertainer in LA, he has appeared at The Cinegrill, The Cavern Club, The Lyric-Hyperion Theatre, is well-known for presiding at Piano Bars, and is available to play live music for YOUR Holiday party or special event! robbowers@charter.net


Jonathan Harrison (Operations Manager)
Jonathan studied all aspects of theatre at Wayne State University, Detroit, Mich.. Backstage Tv work includes, General Hospital, The Price Is Right, Saved By The Bell, among others. Co-produced and narrated Evensong, A Vampire Rock Opera at The Jewel Box Theatre where he stage-managed many plays. Stage-managed many plays at Write Act Repertory. Producer, technical director and ensemble cast member of Dungeon Master. Member of Towne Street Theatre Company where he acts, writes sketch and poetry and does sound.


Ava Soltani Wiltse (Costume Designer)
Ava has applied her skills as a Costume Designer in the disciplines of theatre, dance, television and film for nineteen years. She has worked several seasons for the Tehran City Theater, Roodaki Hall and Molavi Hall in Tehran, and recently for Los Angeles based theater companies as well as for Santa Monica College Synapse Dance Theater. She has created classic and mythical characters such as Romeo and Juliette, Orpheus, and Raskolnikov, and new creations including jongleurs, imaginary underwater creatures for children's theater, and dancing molecules. Ava began creating artwork at a young age in her hometown of Tehran and by high school was designing costumes for school productions. She then continued studying Fashion Design at Alzahra University where she received a B.F.A. in Fashion Design. Ava also holds a B.A. in French Translation from Azad University in Tehran, and an Advanced French Language Certificate from Neuchatel University in Switzerland. She is currently a faculty member at Santa Monica College.


John Lant (Executive Producer)
John is a 35+year veteran in the entertainment industry and has been involved in over five hundred television, film, and theatrical productions as a creative entity and/or production manager. He currently lives in New York, works at Carnegie Hall, and out of producing offices here and LA. John professionally apprenticed at the Alliance Theatre in Atlanta, and in New York with the Lincoln Center, Julliard, Circle Rep, Circle in the Square, WPA, Hudson Guild, LOOM and Ensemble Studio Theatre. National tours include Phantom of the Opera, Evita, Singin' in the Rain, One Mo' Time, Gypsy, The Three Musketeers, Connecticut Ballet, and Aeros. He has worked with such musical touring artists as Bruce Springsteen, Madonna, and The Beach Boys. An award-winning producer, director, lighting and set designer, his productions at Cal Arts, The Odyssey, Ivy Substation, Ricardo Montalban, Powerhouse, Glendale Center, Hollywood Playhouse, Long Beach Playhouse, the Jewel Box Theatres, and Write Act Repertory, garnered DramaLogue Awards, Diamond Awards, NAACP Awards, LA Weekly Awards, with Garland, ADA, Ethel Casey nominations and LA Weekly and Backstage Picks of the Week/Recommends, including World Premiere LA Times Recommended Pilgrim (Associate Producer). Other notables include XM Radio's # 1 Rated Radio Theatre Show New Frequency-Theatre of the Mind (Executive Producer – 50 Live Shows), Symphology and Carrot Talk (TV Pilots - Director), Interlochen (Resident Lighting Designer – 2 years), Bakersfield Musical Theatre Camp (Executive Director – 7 years), 3-time DramaLogue winner Out On a Whim; Best Direction, Actress, and Musical Direction (Producer), DramaLogue winners Hunchback of Notre Dame (Lighting Designer), Modigliani; Choreography (Director), NAACP Winner Reap the Whirlwind and Blues on Central Avenue (Producer), West Coast Premieres of Kafka's The Trial (Producer of Ovation nominated Set Design), Wallace Shaw's The Fever, Theresa Rebeck's Loose Knit (Producer), Picks of the Week Rimers of Eldritch and Faith After Dark (Producer), Orange County's Register's and OC Weekly's Pick's/Recommended Productions of Arm's and the Man, Master Class and Dancing at Lughnasa (Director) at Long Beach Playhouse, World Premiere starring John Aniston The Penis Monologues (Producer- 6 month sold-out run). Film and TV work include Army of Darkness, The Hard Way, Year of the Dragon, King of New York, TV Emmy The Washing Machine Man, Sundance Finalist Moment of Gracie (Producer), Upside Down, Rightside Up (Feature Film – Producer), Power Rangers (Coordinator), Renegade, Fallen Angels, Mike Hammer, and the CBS Radford Directing Workshop 2-year program under Howard Storm. John received the California Service Award from the State Legislature for his Community Outreach and Service to the Arts in 2000 and 2001, additionally the 2008 and 2009 California Legislative Award for Excellence and Recognition in Honor for Dedication to Raising Awareness of Domestic Violence through the Arts for Write Act Repertory. John lives with writer Joan M. Kessler and their carousel of Fabulous! house-guests and produced the sold-out limited run of Fabulous! the first time around.


Anne Mesa (Producing Consultant)
Consultant/Associate Producer/Press Relations/Web Design, Anne is originally from Okinawa, Japan and has produced over a dozen world premieres in Los Angeles including
Geeks! The Musical, Brooklyn USA, Just A Song At Twilight
and
How Katrina Plays
. With Ray Burley Productions, she produced
Four Tree Plays
(2014) and
Catherine
(2015) at the Hollywood Fringe Festival 2014-2015 and directed The Gift of the Magi (2014). She performed improv at iO West's Improv Festival - Harold Competition in 2012 and 2014. A graduate of UCLA, Anne has worked in the Entertainment Industry for over a decade, including Paramount Pictures and DreamWorks Animation, SKG. She served as Chair of Asian American Media Professionals for 2 years at Paramount Pictures. Anne is a producer, director, actress, improviser, and choreographer. For more info, visit:
www.anne-producer.weebly.com
Tamra Pica (Producer)
Tamra's theatre work spans over 250 productions including the New York Production of Renewal, All Fall Down, Song Writer's Salon and the long running Fabulous with Write Act Repertory. She's worked as a producer, union stage manager, and lighting designer and technical director of plays, musical, dance and ice shows in Los Angeles and New York. As a producer she's worked in theatre, film and television including the World Premiere of Antioch and America's Prince (FOX TV Studios/TBS). Her television work includes development and casting for projects at ABC, Cartoon Network, CBS, FOX, Lifetime, MTV, and Disney. Tamra has a master's degree from the University of Southern California and is finishing her thesis for a second master's degree in Children's Literature from Hollins University.


Cameron Stark (Production Stage Manager)
Cameron is a pure bred Angeleno with a passion for the arts. Her curiosity got the best of her early on as an actress. However, her love and dexterity for creative expression allowed her to expand her horizons and explore the different mediums within the field. She received her degree in Communication from Southern Oregon University where she delved into the magical world of Film, Television and Convergent Media.